Welcome Everyone. First I would like to thank Crystal at Reading Between the Wines Book Club and Ing at As The Pages Turn for hosting this awesome event!
What better way to celebrate the month of LOVE then with your favorite book boyfriend? Whether you have a valentine or not, the swoon worthy heroes we find in romances can't be matched anyway! So why not put on those naughty underwear and curl up with one of these steamy reads this year instead? Make your Valentine's Day perfect by joining the My Book Boyfriend Giveaway Hop where fellow bloggers offer you the chance to win some of their favorite book boyfriends!
David Gandy is my favorite book boyfriend, imaginary boyfriend, fantasy boyfriend, whatever kind of boyfriend! The top image is actually my laptop background. *Drools* over it every day. ;-)
And now to the giveaway... And no, it is not David Gandy's Dolce & Gabbana book. It's over $100 and I can't afford it. But I am offering two great books with swoon worthy heroes in them:
Curio
by Cara McKenna - Didier Pedra is a gorgeous French model who moonlights as a male prostitute. This sexy man will surprise you with his tenderness and sensitivity. Goodreads
Omega Mine by Aline Hunter - For those of you in the mood for a powerful, alpha male shape shifter you won't want to miss Diskant Black. Super Sexxy! Goodreads
Here are the entry instructions:
Fill out the Rafflecopter form below.
One winner will get to pick one of the books from the selections above.
Contest ends on February 5th, 2012 at 12:01 EST. This giveaway is open to both US and International readers. One winner will be chosen using Rafflecopter and will be notified by email. They will have 48 hours to reply otherwise a new winner will be chosen.

There are many more stops during the My Book Boyfriend Hop so be sure to check out all the other wonderful giveaways. Good luck!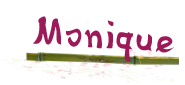 a Rafflecopter giveaway