Since this is a Shameless hop I would like to give away a few smutty books. I recently read three books that had similar story lines but nonetheless were great reads. They all had heroines who go undercover as submissives in order to catch a killer. All three books have BDSM elements in them because that's what I love to read! So, I would like to share the love with my fellow shameless readers! Here's what I have:
When FBI analyst Tara Jacobs's fellow agent and best friend goes missing while investigating a sex ring, Tara goes undercover as a submissive in a BDSM club. But no man can top a woman like Tara-until a dangerous Dom takes control of the scene and sets her heart racing. Too bad he's also the man who stole her innocence years ago-and one to whom she'll never submit. But Navy SEAL Logan Edgington knows he alone can protect her-and this time he'll never let her go...
Brynn LeBreck has dedicated herself to helping women in crisis, but she never imagined how personal her work would get, or where it would take her. Her younger sister is missing, suspected to be hiding from cops and criminals alike at a highly secretive BDSM retreat-a place where the elite escape to play out their most extreme sexual fantasies. To find her, Brynn must go undercover as a sexual submissive. Unfortunately, The Ranch is invitation only. And the one master who can get her in is from the darkest corner of Brynn's past.
Brynn knows what attorney Reid Jamison is like once stripped of his conservative suit and tie. Years ago she left herself vulnerable only to have him crush her heart. Now she needs him again. Back on top. And he's all too willing to engage. But as their primal desires and old wounds are exposed, the sexual games escalate-and so does the danger. Their hearts aren't the only things at risk. Someone else is watching, playing by his own rules. And his game could be murder.
For a tough as nails Dom hunting a sadistic serial killer is nothing compared to losing his heart.
Rome Carino is hunting a predator. One who likes to hurt submissives and the most popular BDSM club's patrons are being targeted. With each fresh kill, he gets more brazen. Rome knows he just needs one little break, but before he can make headway, the FBI shows up. Worse, the uptight, buttoned-down Special Agent Maria Callahan suggests a plan that is dangerous, but worth it because it might just catch the killer. If Rome can keep his mind on the case and off the beautiful FBI agent, he'll be just fine.
Maria is still trying to step out of her legendary father's shadow and knows just how to do it. Luring the killer by posing as Rome's new sub seems like a good idea. That is, until undercover becomes real life and she finds herself tangled up with a man who amazes and scares her at the same time. Her growing attraction to the Honolulu Police Detective is a little too much to handle. Even knowing that, she can't help falling in love with the tough Dom and losing herself in the games they play in the bedroom.
Rome is overwhelmed by his need for Maria. He has never had a sub respond to him the way she does and no matter what he does, he feels himself slipping off that cliff into love. As their relationship starts to unfold, he realizes that he will do anything to win her heart, to convince her to become his sub for a lifetime. But before he can do anything, the killer turns his attention on Rome and the one thing he holds dear: Maria.
Here are the entry instructions:
Fill out the Rafflecopter form below.
Two winners will get to pick one of the books from the selections above.
Contest ends on January 27th, 2012 at 12:01 EST. This giveaway is open to both US and International readers. Two winners will be chosen using Rafflecopter and will be notified by email. They will have 48 hours to reply otherwise a new winner will be chosen.

There are many more stops during the Shameless Giveaway Hop so be sure to check out all the other wonderful giveaways. Good luck!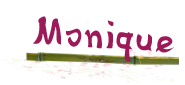 a Rafflecopter giveaway